It is universally known that like every other business the apparel industry is taking a hit. The online world has eaten a big chunk of their profit. Yet, some of the biggest POS software companies like Wondersoft advice that the iron is still hot. As long as a few rules are followed, an apparel business can be taken off the ground and flown successfully for many years.
In this article, we detail some of the tips that Mr. Bijoy, Senior Most Consultant at www.wondersoft.in recommended.
1. Location is the key. Any retail shop will become profitable if it is located at the right area. A place that has excellent footfall will automatically give rise to walk-ins which in turn increase the probability of sales and therefore profit.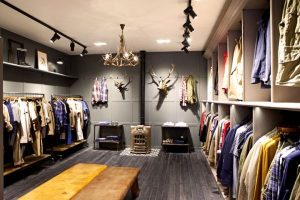 2. Store interiors matter. A lot. When the inside of the store matches the taste and preference of the target audience, they will feel welcomed. They will also spread the news through word of mouth because they find the aesthetics pleasing.
3. Never compensate on the software and hardware needed by the store. A good point of sale solution can help the manager or owner tremendously by keeping inventory and speeding up transaction. From barcode printers to scanners, from sales software to ERP, utilise every tool in your arsenal.
4. Create SOP which are Standard Operating Procedures that need to be taken in given situations. It will ensure that you are free from day to day activities and can concentrate on business development.
5. Like location, the right staff is imperative for an apparel business. You don't need a store where the employee can't judge what size clothes a client may need or how to use the billing system. Therefore, staff the right people with raw talent and then train them as per your needs.
6. Marketing is essential. This includes naming the business, creating the logo and branding it in a way that appeals to the target audience. After the launch, promote the store with as much a band as possible.
7. Also, with marketing comes the need to know your customer. Be very sure of whom you want to sell the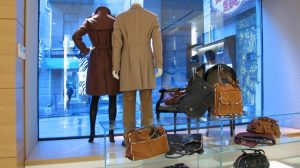 apparel. Is it teens, is it kids, is it women or is the high society? Taking a generic approach will only result in failure. Be dead sure of the target market.
8. Apparels need to be manufactured which entails keeping an eye on the quality. Hence, if you want your apparel business to be profitable have complete control over production. Buying from a wholesaler or outsourcing the making is acceptable, but quality should remain superior.
9. Keep your assets secure. Most business forget to put in a security system that includes censor machines, CCTV and smoke detectors. As a result, suffer from loss.
10. The last tip is to create a unique selling point. Customers and patrons will buy your apparel only if you offer them something others can't.