We begin by saying that at the end of the day the choice is purely subjective. What is one man's play is another man's work, said Mark Twain, and it holds very true. While for some the route of business administration has all the charm, others would prefer a life of civil services. The selection a person has to make has to be personal and based on their own circumstances and talents. That said, we can guide an individual while they make a choice.
One of the best mentors at Chinmaya IAS Academy say – "The decision between picking a life of business or IAS sector is not that hard. It just seems so. Within a person already knows which path they want to walk. The only thing needed is the right direction for the person to grasp the choice."
To help this very true statement, we give a brief look at what both the fields entail. First things first – cracking the UPSC conducted exam is not a simple task. Lakhs of students sit for it every year, and only a few hundred passes it.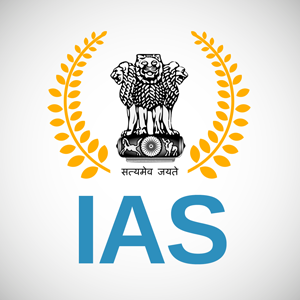 The probability is very low. But it has been seen that intelligent and smart works which are dedicated to their studies are able to clear it with flying colours. Getting a degree in business administration is relatively easier when compared to CSAT, but the stakes are far, far greater. The life of a businessperson requires constant dedication and a lot of capital investment. Therefore, when you fail at being an entrepreneur, the loss is more significant than not passing an examination. This is the first thing an aspirant should mull over. Will they be able to survive the failure of a business? If the answer is yes, then that may be the field for you.
The IAS exam is divided into three phases: prelims, mains, and interview. You have to clear one to sit for the next. Therefore, another way to look at business/ civil conundrum is that one can always sit for the UPSC Prelims. The exam will provide a basic gist of what the life of an IAS demands, especially the education time period. It will also buy you some time to think over the decision a little longer. When you clear the exam and pick IAS as your profession, you can sit for the mains. There would be any need to wait one more year to give the Prelims.
We end by giving a last piece of advice. Both entrepreneurship and civil services are one of the best career paths one can take. Both offer lucrative opportunities and when done right is also honourable ways to lead a life. The only drawback is that one can only pick one of the routes. An individual can't be an IAS officer and a businessperson. So, make the decision wisely. It impacts the entire lifetime so take your time and follow what both the brain and passion say.